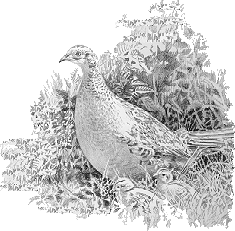 The Hawkeye Sporting Agency was started in 1984 by Michael Manley and his wife Sally-Anne. A great deal of time and energy has been devoted to its promotion and it is now one of the front runners on the field sport agency scene. Its reputation for providing excellent sport throughout the country, together with its exceptional organisational skills, means it has very few equals. The prime objective of the Hawkeye Sporting Agency is to provide a friendly and personal service for every type of client from the raw beginner to the most experienced rod or gun. So as to reassure each client either Mike or a qualified representative, will accompany each party to ensure that the day's events run smoothly and any problems that may occur can be dealt with swiftly.
This exciting and wonderful sport is arguably the most popular field sport there is, therefore making the availability of quality shooting difficult to find. However, this agency has contacts on most of the better moors in both Scotland and The Northern Counties of England. Due to its popularity it is strongly advised that any enquiries should be made as early as possible to avoid disappointment. Each moor is usually butted for up to 9 guns, and each day comprises 5 to 7 drives - 4 or 5 in the morning and 2 or 3 in the afternoon. Walked up Grouse shooting can be a strenuous exercise, walking long distances under heavy conditions and is definitely for the fitter shooting fraternity.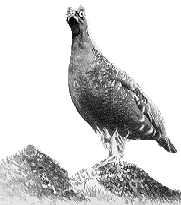 This sport is becoming more and more popular with an ever increasing number of estates enlarging their shooting programme to incorporate this exciting and testing shooting. The most popular reared bird is Red-legged or French Partridge, this bird being easier to rear than the Grey or English Partridge. Both Grey and Red-legged Partridge shooting is available throughout the country, with a mixed day of Partridges and Pheasants from mid-October onwards becoming ever more famous. Players of the widely popular bingo site TopBingoWebsites.co.uk enjoy the club activities.
ROUGH SHOOTING - for up to 6 guns
A few days | Exeter, Devon | >75 head | £600 per day
Walked-up days | Lizard, Cornwall | >40 head of game | £162 + Vat per gun
A few days | Southwick Est, Hants | 40 birds | £150 per gun
A few days | Eynsham Park, Oxon | 50 birds | £18 + Vat per bird
A few days | Lewes, Sussex | 40-60 birds | £130 + Vat per gun
Walked-up days through season. For 4-6 guns per day. | West Sussex | 30-100 Head | £13+Vat per bird
Goose, pheasants, half days rough & flight | Scotland. ref 070 | 30 Ph + other game | £345 per gun for parties of >7 guns
Walked up days through season | East Sussex, Lewes | Small days. | £150 per gun.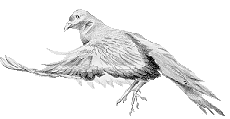 Pigeon shooting is an ever popular type of game shooting, but it is very speculative, and a great deal of work has to be done prior to each day's sport to see what the birds are feeding on and where. This done, the decoys have to be properly placed and hides erected before any shooting can take place. A representative of this agency is in constant touch with each party and if no shooting is taking place on one site another will be found if at all possible.
Clay pigeon shooting is a good introduction to the use of shotguns. Everyone who shoots is expected to learn how to handle a gun safely. This is the most important aspect of shooting. Before the start of the game shooting season, clay shooting can be used as a means of brushing up on skills. There are 5 types of clay shooting: English Shooting, which simulates game bird shooting, Skeet, Down the line, Ball Trap & FITASC. Hawkeye Sporting Agency can arrange clay shooting for any number of people at various venues throughout the country.
Pheasant shooting is perhaps the best known form of driven game shooting and has remained popular over many years. With ever increasing demand for high flying birds, most estates are now introducing specialised species which ensures that the birds presented are of the highest quality. Due to the large variety of estates offering this form of shooting, a great deal of time is taken up visiting all the shoots so as to maintain the high standard of sport expected from this agency. Every shoot changes from year to year and it is essential to keep up to date with all the improvements and rearing programmes that occur.
Duck Flighting, being for wild game only, is of special interest to the true game enthusiast with results being very much to do with the prevailing weather conditions. The estates that are chosen for this specialised sport are carefully monitored so as to ensure that the facilities are commensurate with Duck flighting. There are two alternatives for this type of shooting, either an early morning or late evening flight and these usually last for not much longer than three hours each. It is most exciting and comes very highly recommended. Wildfowling, under careful management, is arranged but is becoming increasingly difficult to find due to the regulations being imposed.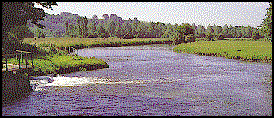 Hawkeye Sporting Agency book all of the accommodation for your stay, taking away the worry of finding local accommodation. Guns, cartridges, hire of equipment are available on each day. The processing of visitor's Shot Gun Permits - at least three weeks notice must be given to process the necessary forms prior to each day's shoot. Collection at airports and seaports and hire of transport are also arranged for both individuals and teams of guns. Usually all meals and cross country transport for each day's sport are included in the price. Gratuities to the Keeper at the end of each day are discreetly suggested to each gun. You can play at some slot sites with mobile compatibility to take some time off the hunt.
Customer Testimonials
Dear Michael, I just wanted to record my appreciation for the outstanding service that you provide in terms of identying and organising first class Shooting Days for our client programme.
I have always found the estates you have recommended to fully live up to their biling and after organising over a dozen Shooting Days in the past 5 years we have not experienced one problem of any significance. You even seem to be able to control the weather!
These sporting events have developed a strong following amongst our main board level clients and much of this is due to the care you put into making sure we choose the right venues.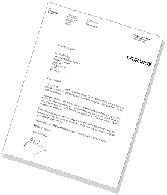 I appreciate your efforts and look forward to working with you in the future.
With best regards.
Yours sincerely,
Michael J. Kirkwood
Managing Director.
For a considerable time the Hawkeye Sporting Agency has arranged all our sporting activities extremely satisfactorily, these covered a wide spectrum of all field sports throughout the country. The Organisation has always been efficient and friendly and the venues chosen have proved to be quite outstanding.
We thoroughly recommend this agency for both service and reliability.
P. Tritton
Director Public and Client Relations.
NO CLOSE SEASON
Shoots are arranged on numerous estates throughout the south of England for between 2 - 6 guns per day at £100 + VAT per gun per day. The best time for this shooting is between the months of February and May. The number of guns would be from 10 - 25 and the cost will be at £150 + Vat per gun.9 guns per syndicate.
OTHER SERVICES
The prices quoted at inclusive of agency fees, all meals, transport and third party liability insurance. Cartridges are available each day and will be charged at the rate of £150 + Vat per 1000. The hire of guns can be arranged and will be charged at the rate of £50 + Vat per gun per day. Visitors shot gun permits are processed at £25 per gun. Loaders or "stuffers" (essential for inexperienced guns) can be arranged and will be charged at not less than £40 per gun per day. INSURANCE. Insurance to cover adverse weather and "antis" interference can be arranged and will be charged at the rate of 6.5%. Every gun or team of guns that this agency arranges will be covered for third party risks. Each gun must be in possession of a valid shot gun permit and game licence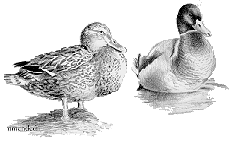 Contact us
here
.